An Independant Eaterie
Greens Caffe are a small independant eaterie located in the heart of Palmers Green, North London.
The cafe offers customers full breakfasts, crunchy salads, healthy soups and hearty hot meals, alongside a tasty range of freshly prepared sandwiches made to order. Greens Caffe pride themselves on their award winning aromatic coffee, freshly squeezed orange juice and real fruit smoothies bursting with flavour.
Our Brief
WaterMill Digital were given the task to design and build a simple one page website.
The aim of the proposed website is to advertise the newly opened cafe; giving potential customers valuable insight into what is offered, where Greens Caffe is located and any special promotions avalible to customers.
The Action
To get Greens Caffe's site developed, we had a meeting to discuss what was important and why a site was needed.
The main point was to create a hub to announce a new caffe that is being opened in the local area. Greens Caffe wanted to use the site as a marketing page for what they do, and advertising the business online through social media and newspaper articles would generate new leads and interest. From this, we knew the site would have to start as a landing page, with clear information and easy guide to find the cafe.
Once the site was being developed, the domain was already purchased and waiting around. We created a brief landing page that gave the important information about the new start up, and to start the long mission of improving the SEO. We thought we should start the SEO as soon as possible, introducing a landing page was a significant success.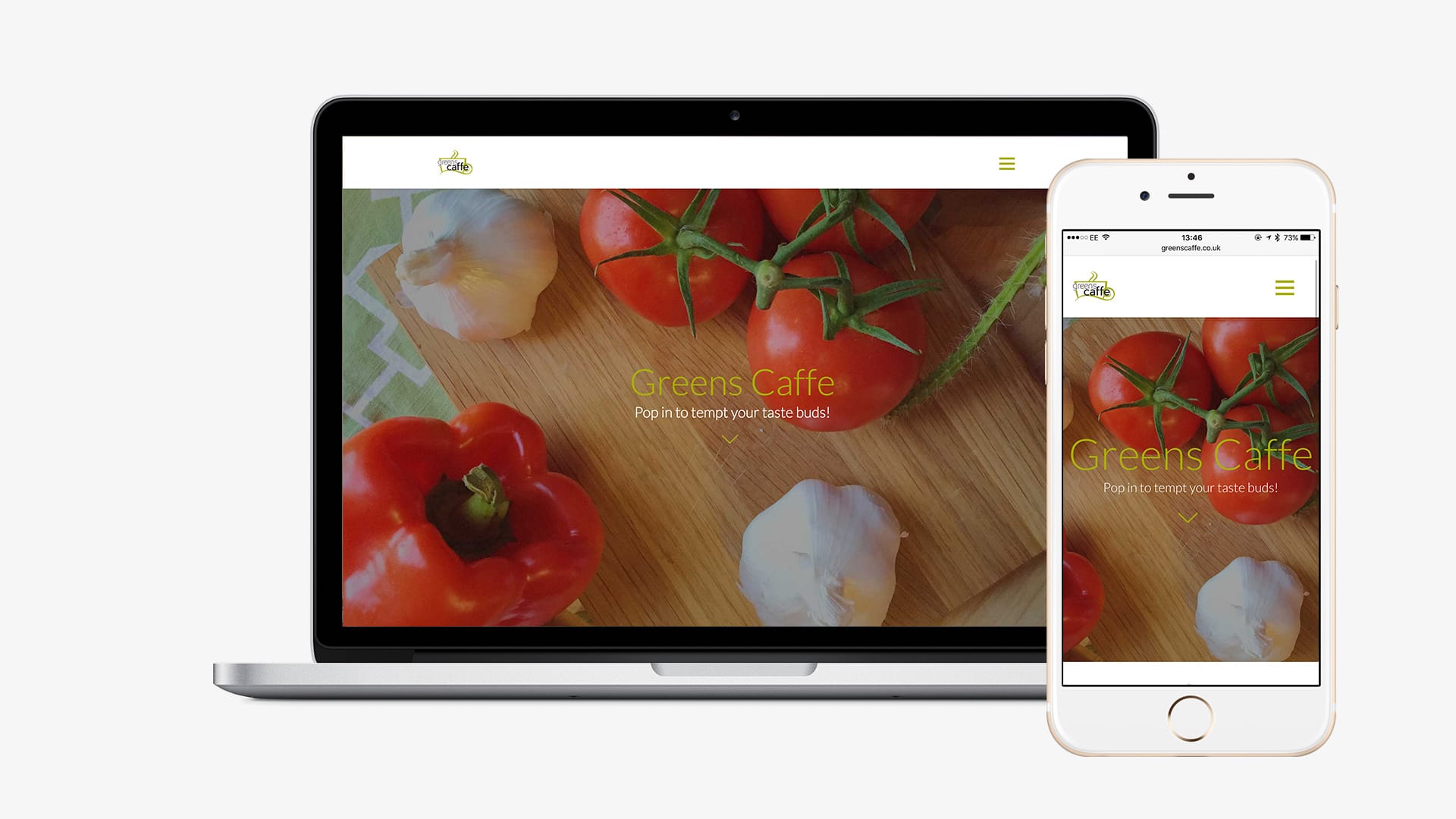 The Results
Below are some results that were recorded in the first year of the site being published.
Part of the brief was to establish the new company online and in the local area. Which meant we wanted to reach as many people as possible, with this in mind, we wanted to focus on new users and customers visiting the site and the business. WaterMill Digital believes the site has done that through the results below.
87%
New Sessions
This figure indicates that the website is being bought to new people that have wanted to find more about Greens Caffe, achieving the brief of bringing new customers to the business.
35%
Mobile users
To improve mobile views, WaterMill Digital ensured the site was responsive allowing these users to access the information they need to quickly.
75%
New mobile sessions
We wanted increase awareness of Greens Caffe to the passing trade in the area, and get them to visit next time they are in town. We found the 'opening hours' section on the website was most viewed.