Shipping Ideas
W E Dover approached our team wanting to reach a new range of clients, magnify their online presence, and to improve onsite browsing.
They requested that their company image be updated with new content, imagery and branding yet still reflect the levels of professionalism which their customers had grown used to. The main focus for W E Dover was to increase their conversion rates by easing the process of contacting the sale team.
The Brief
WaterMill was tasked with increasing the total amount of time users spent on the new site, and also to encourage more viewers into contacting their team.
W E Dover also wished to keep the internet browsers interested in their company and keep updated with company events and UK traffic congestion news.
What We Did
In order to increase pageviews and overall time spent on the site WaterMill aimed the Search Engine Optimisation (SEO) at a target market relevant to W E Dover, and from there researched what these potential customers would want from a marketing site.
Encouraging sales and customer loyalty from a mere webviewer was a task which needed focusing on in more detail. Implementing both navigation and homepage links were a start in influencing customers to feel that their business needs would be supplied by W E Dover. By updating the website to have a modern and appealing feel this theme was continued across the site, always keeping the users in mind.
Finally, finessing the road closure and delay updates on the website was something that was discussed so as to best fulfil its' purposes. We selected Twitter as the prevalent form of social media as we found it's information most updated and accurate when compared to other media platforms. Embedding Twitter into W E Dover's marketing site proved another barrier as we needed to ensure clients would be able to access this information easily and with minimal searching. We solved this by implementing it as an add-on onto the news page and felt this most fit with the website's design and purpose.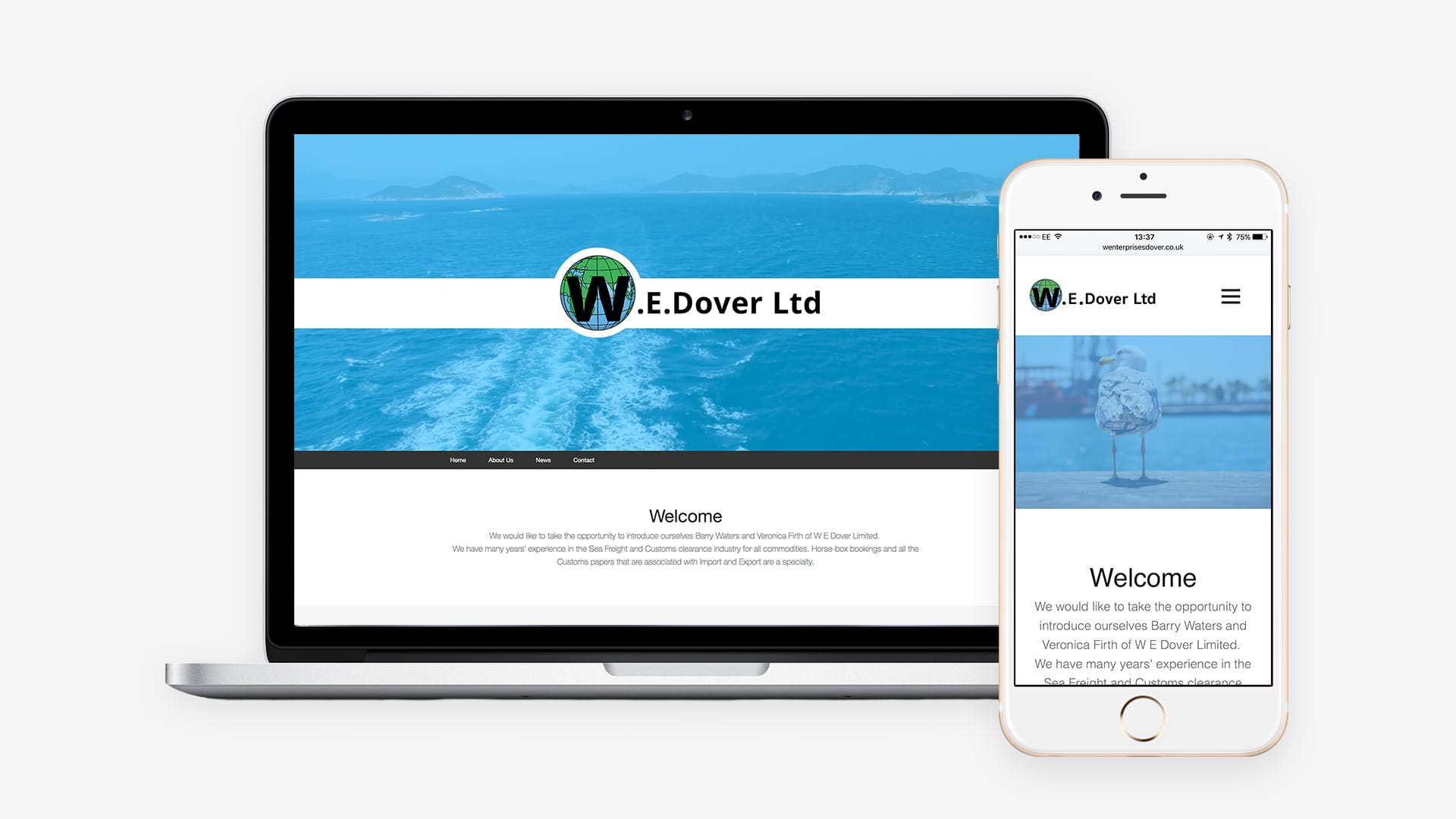 The Results
Below are some results that were recorded in the months of January to July 2017.
W Enterprises wanted to improve conversions of the customers that were visiting the site, improving the way they interacted with the company was vitaly important. WaterMill Digital set out to improve this part of the website, the results below convey this.
33%
Goal Conversions
Decreasing time it takes for people to fill out and reaching the contact form was part of the brief. Implementing a new custom fields improved communication between inquiry and company.
63%
Desktop Users
To increase business, focusing on new views online was important. By making the site attractive and more accessible instantly made a difference and improved bounce rate and sales.
75%
Multiple page views
We want to keep the viewers that come to W Enterprises. We made the content interesting with informative information and imagery. From this we saw a visible improvement of page views within the website
Watermill Digital are an extremely professional Company and I would recommend them to anybody who needs a new website, brand enhancement or upgrades to their SEO ranking. Their customer service is grade 'A' and we will be working with them for years to come.
Barry Waters
Managing Director, W.E.Dover Ltd